GHIAA
* GHIAA [dʒi:a] : Global Hydrogen Industrial Association Alliance
Background
Many countries have adopted 'hydrogen' as a means of decarbonization to respond to the global climate crisis.
The representative hydrogen industrial associations from each country agreed on the importance of private-sector cooperation to accelerate
the implementation of the global hydrogen economy and decided to promote the establishment of GHIAA.
Inauguration Process
Proposal and consultation to establish an alliance among private associations

Proposal

Members of GHIAA

Signed LoI with 12 initial Partners based on the consensus to preparing official inauguation of GHIAA in H2 Mobility + Energy Show

Preparation

Members of GHIAA

Consultation on Articles and future plans

Appointment of chairman

Inauguration

Members of GHIAA

Holding seminars and forums

Publishing reports and global statistics

Fostering international projects
Main Role
①

Serving as a platform for joint technology development and investment opportunities to foster the hydrogen industry.

②

Harmonization of Rules and Regulations Including Certification and Trade Rules.

③

Sharing Experiences and Best Practices.

④

Bridging Intergovernmental Organizations and Hydrogen Industry.
Organizational Chart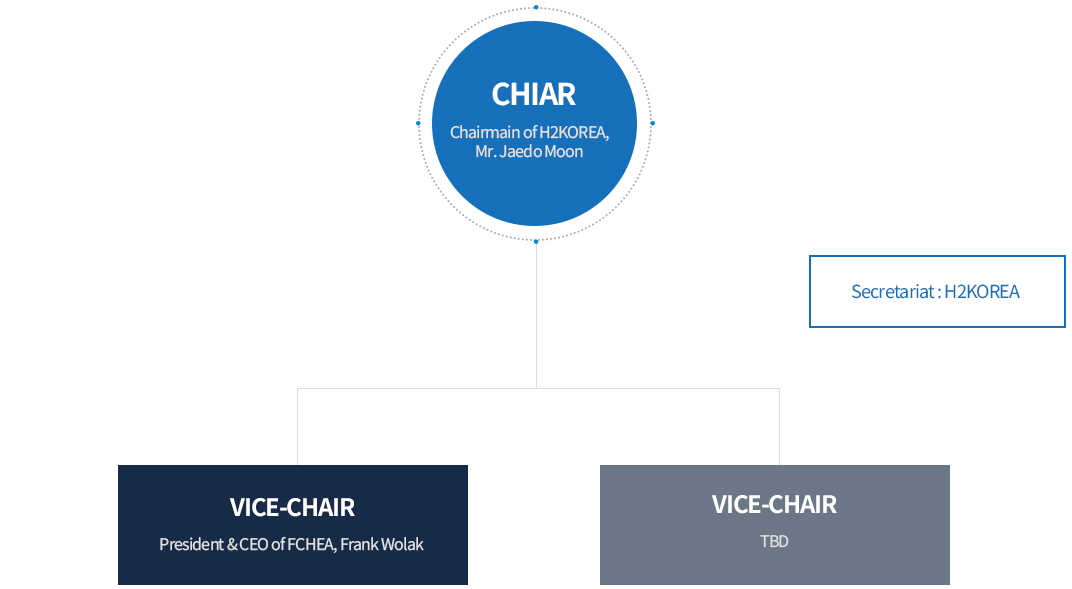 Supreme decision-making body: General Meeting
- Members: Chair, 2 Vice-Chair, and representatives for each Member